Here you can find some of my friends I would love to introduce you to!
For this list I have carefully selected those I have most in common with: the curvy, the hairy, the tattooed and deviant I love to play with.
Adél Jett
– Combining classic femininity and an assertive touch seamlessly, Adél is a keen advocate for kinky affairs of the cerebral kind! A modern woman with a deeply hedonistic streak and mind-blowing curves, she's the perfect BBW companion for curve connoisseurs in London and across the continents.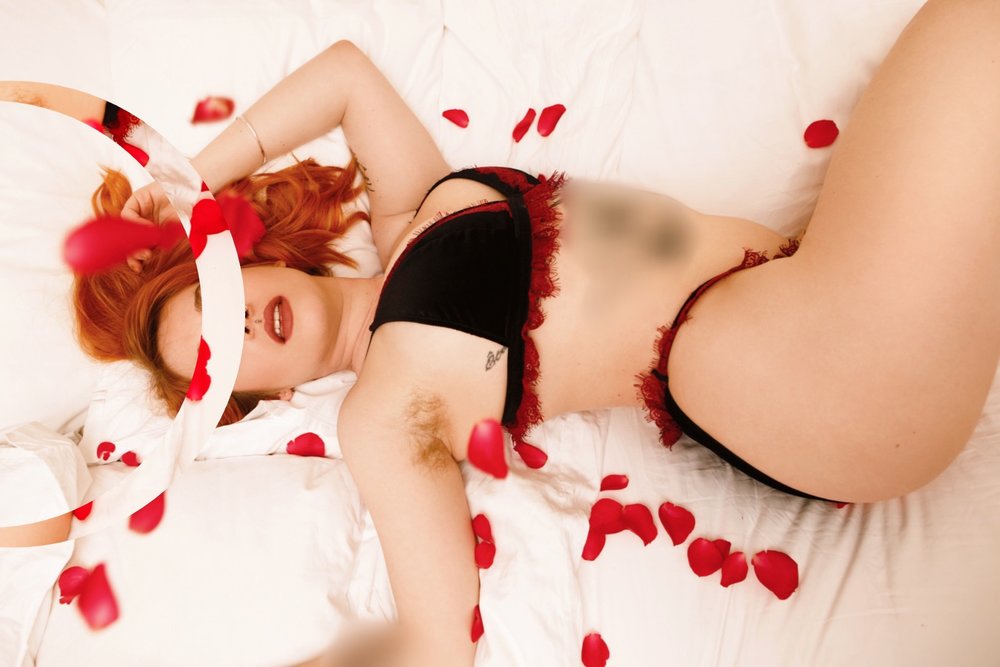 Amelia Laurent
is a PhD-educated, 5″2 redhead with a penchant for illicit activities and a dash of razor-sharp wit. Delightful company, she is decadent fun. Specialising in your fantasy GFE and light BDSM, this modern-day pre-Raphaelite is a master of charm and seduction.

Arazatah
– Her total black, straight from Milan style encases a vintage hourglass figure and a sweet personality that is fullfilled in sensual domination and lovely vanilla gfe. Highly educated, this edgy Italian amour will seduce you to create unforgettable moments.
Chrissie Gordon
is London's Irish, curvy, redheaded companion. You'll lose yourself as you explore fantasies you never dared reveal, and hours will pass as you put the world to rights over dinner.
Joanne Campbell
– if your thing is rubenesque women with short hair, you can have us both together! Jo is an expert kinkster, I always learn something new with her.
Luna
is an orally fixated BBW companion based in London and available for fly-me-to-you arrangements worldwide. With generous Reubenesque proportions, a filthy laugh and all the wit and wisdom of an old soul she is the cutest little pervert you'll ever meet.
Victoria Vaz
is the perfect glamorous assistant for my most deviant projects. A fellow Iberian with soft olive skin and tattoos.
Ylwa Bergman
– You've heard about the Swedish Sin: a dangerously beautiful woman with an insatiable appetite for sex, luring men to join her in sin. Ylwa Bergman lives and transcends this myth. Her naturally luscious body, full bush and feminine armpit hair, along with her equally dirty and sophisticated mind will leave you breathless. As a girlfriend she is a total nymphomaniac, as a sensual mistress she is a confident and natural, and can lead you into the transformative world of kink.