The Girlfriend Experience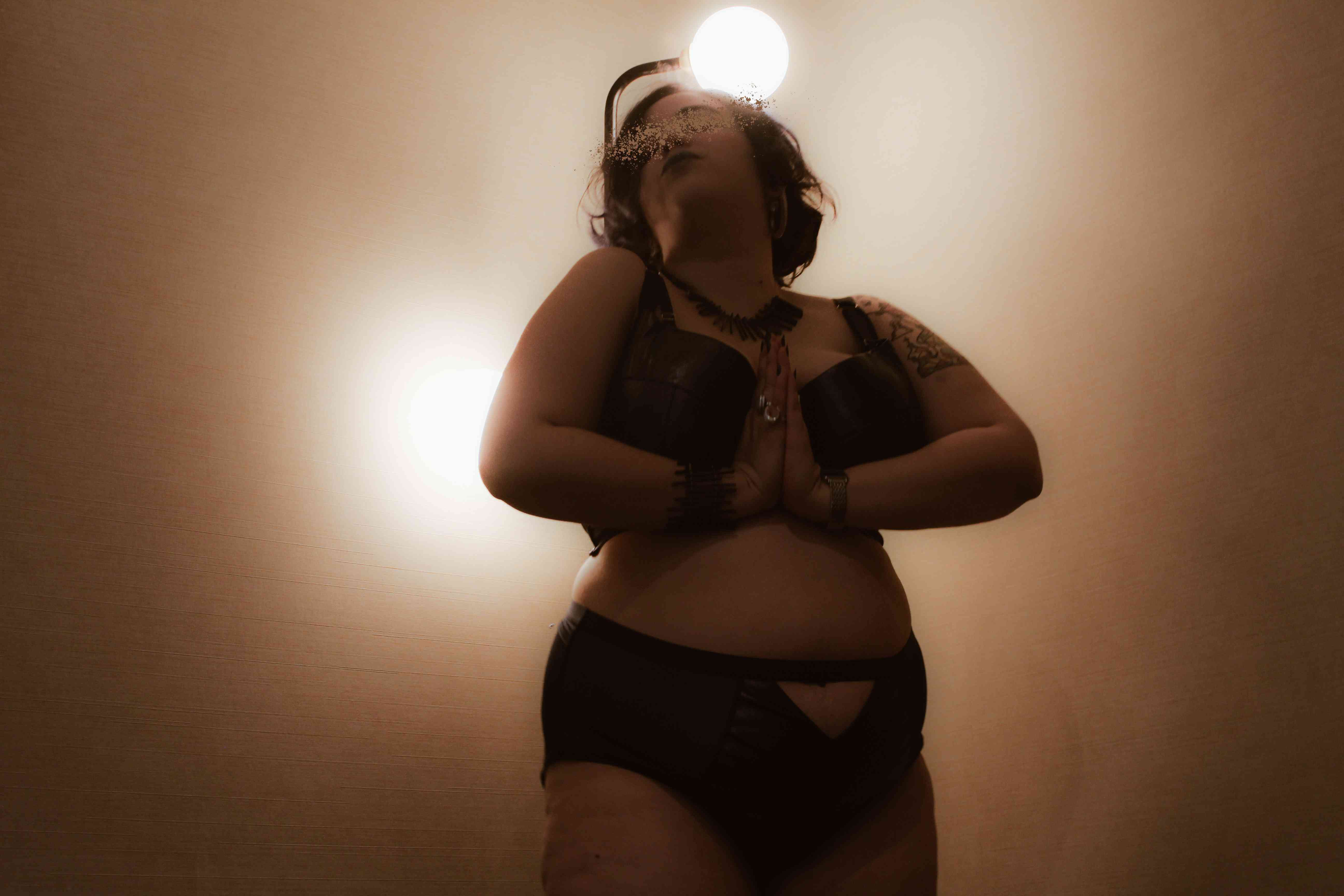 Deep French kissing: have a taste of my sumptuous lips, I'm an expert in passionate necking.
Oral on me: submerge yourself in my silky long bush and taste my delicious juices.
Hand play: my small but strong hands can guide your orgasms. I also welcome some fingering myself.
Oral on you (protected): experience the prowess of my long and strong tongue.
Penetration (protected): missionary, doggy style, cowgirl.. pleasure is in the variety of positions!
Cuddling: always up for some before/during/after-sex cuddles.
Date night out: I love going to the theatre, ballet, opera, cinema.. your pick!
Not offered: CIM, facials, bareback, deepthroating/facefucking, anal penetration.
Sensual Domination:
Are you new to kink? If you like a girlfriend with a naughty side but you're not really interested in the harder stuff, this is the section for you.
Face sitting: have my full weight on you to better experience my juices.
Light spanking: have you been naughty? I'll teach you a lesson.
Scratching, biting and tickling: a kitten at heart, let me show you my claws.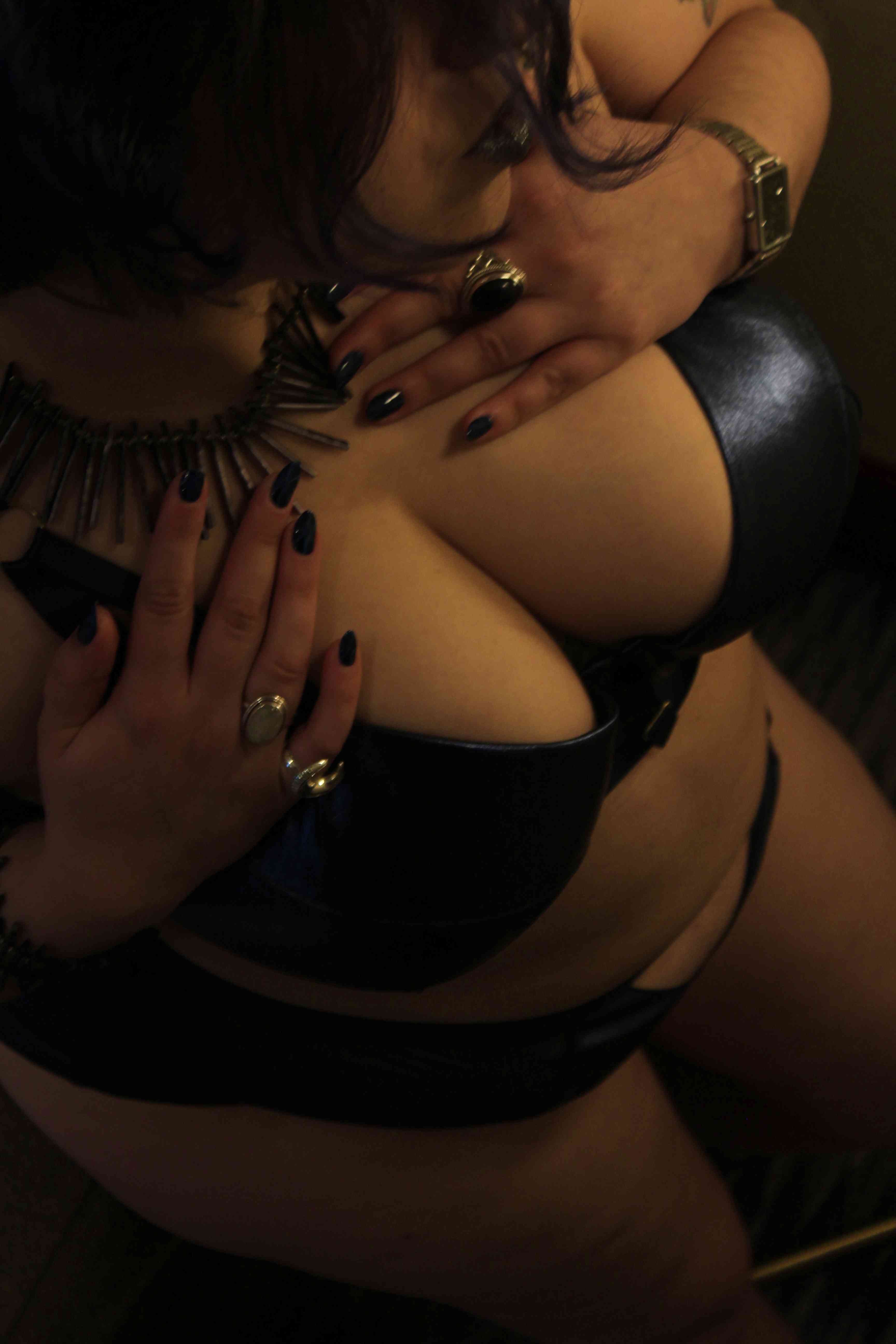 Toys: enjoy toys? So do I! You're welcome to bring your own.
Tie and tease: have all your senses alerted with this one.
Foot worship: make me relax with a good foot rub, toe sucking, shoe licking..
Temperature play: wax, ice, hot and cold liquids.
Verbal domination: words can be the worst torture.
Role play: share your fantasies, I'm open to suggestions (no age or r*pe play).
Food sex (sploshing): I love eating and I love playing with my food.
…And for the more extreme players:
I have a natural predisposition for domination and sadism – I thoroughly enjoy it!
Political domination: Right-wing voter? On your knees. This left-wing domme will make you pay for your political transgressions.
Strap-on: my very favourite activity! Variety of sizes available.
Fisting you: my small but strong hands will bring you ecstasy.
Facefucking you: fist, fingers, dildos.. one of my favourite activities!
CBT: urethral sounds, pegs, high heels, Warternberg wheels, etc.
Impact play: whether you enjoy some bare-handed spanking or prefer some hard flogging, this is one of my favourite activities.
Pet play: love my puppies, kittens and ponies!
Chastity: bring me a device and I will make you regret asking for this.
Sadism: I love causing pain and keeping you on your toes.
Spitting: taste my saliva in your mouth, face or anywhere else.
Trampling: experience my weight on your back or chest with Doc Martens boots, high heels or barefoot.
Period play: let's break the taboo.
Cuckholding: watch me have sex with another woman.
Forced bi: too scared to have queer sex yourself? I'll make you then. You'll enjoy it, I promise.
All activities offered are subject to previous discussion before the session. Some options may require you to bring your own equipment or purchase it for me as a gift for us to enjoy together.
Do not call me mistress, I prefer to be addressed as Goddess.
Not offered: waterboarding, forced intoxication, smoking, race play, hardsports, watersports.